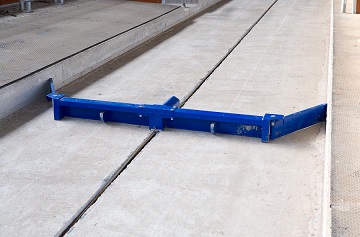 FUNCTİON
Better hygiene for preventing claw infection with our manure scrapers
FEATURES
OPTİONS
MANURE SCRAPERS WİTH CABLE DRİVE SYSTEM
Our manure scrapers and cable drive systems works silently and tirelessly for the comfort of cows and workers. And you have effortless cleaning of up to 4 alleys simultaneously which enables high cleaning frequency during the day.
The drive's highly effective direct power transmission makes minimal demands on power consumption, maintenance and associated costs. A thick steel cable pulls the scraper, so there are no mechanical parts in the manure and it gives extreme strength.  
MANURE SCRAPERS WİTH HYDRAULİC DRİVE SYSTEM  
The hydraulic scraper cylinder is specially designed for manure removal in barns and is connected to a drawbar that moves back and forth, moving the scraper in steps, at a safe low speed.  
Hydraulic scrapers are made for tough conditions. They are flexible, compact solutions capable of handling large volumes, as well as very wide alleys.  
The robust design of all components gives extra high capacity and a long lifetime.
 BENEFİTS
LOW COST MAİNTANCE
Low replacement costs
Reliable with quiet operation
Operates in freezing conditions
No chains or ratchets to rust or stretch
Simple and safe, with minimal maintenance
Systems on concrete, under slats or over slats
Poly silk rope has no adverse effect on cows' feet
Versatile system can be fitted into most complex buildings
In the event of power failure, simply hitch scraper system to tractor
Average life span of rope is 7 years